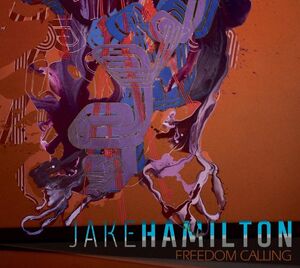 Freedom Calling is
Jake Hamilton's
second full-length album release with Jesus Culture Music. This CD/DVD combo features the no-frills, intense worship from Jake Hamilton with footage of three songs from the live recording at Jesus Culture Atlanta and also a 30-minute 'in-depth' feature that takes you behind the scenes of Jake's life, music, and ministry. IT Features 10 Brand New Jake-Written Tracks as well as a version of Leonard Cohen's classic 'Hallelujah'.
War Drums
New Song (Worshipping Warriors Arise)
Supernatural Revolution
You
Take It All
It's a Garden
Looking for One
Breakout
Freedom Calling
Darkest Before the Dawn
Hallelujah
"I long to give the Body of Christ a language for reformation and revival through melodies that will be carried on for generations." -Jake Hamilton
Ad blocker interference detected!
Wikia is a free-to-use site that makes money from advertising. We have a modified experience for viewers using ad blockers

Wikia is not accessible if you've made further modifications. Remove the custom ad blocker rule(s) and the page will load as expected.