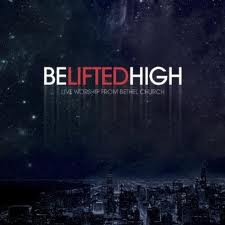 Be Lifted High is the second Bethe Live Album and features Bethel Music artists: Brian & Jenn Johnson, Jeremy Riddle, William Matthews, Amanda Falk, and Steffany Frizzell. It comes with a DVD featuring interviews on worship with Bethel Music Artists with special guests: Bill Johnson and Kris Vallotton.
You Are Good - Brian Johnson
One Thing Remains - Brian Johnson
Furious - Jeremy Riddle
Be Lifted High - Brian Johnson
God I Look to You - Jenn Johnson
I Will Exalt - Amanda Falk
What Would I Have Done - Brian Johnson and Jenn Johnson
Hope's Anthem - William Matthews
Love Came Down - Brian Johnson
Deep Cries Out - William Matthews
God of the Redeemed - Jeremy Riddle
Forever and A Day - Jenn Johnson
One Thirst - Jeremy Riddle and Steffany Frizzell
Ad blocker interference detected!
Wikia is a free-to-use site that makes money from advertising. We have a modified experience for viewers using ad blockers

Wikia is not accessible if you've made further modifications. Remove the custom ad blocker rule(s) and the page will load as expected.